*This article was published originally in The Malaysian Insight (25/11/2017): Translating the Malay Bible: CLJ Needs to Get the Historical Facts Right!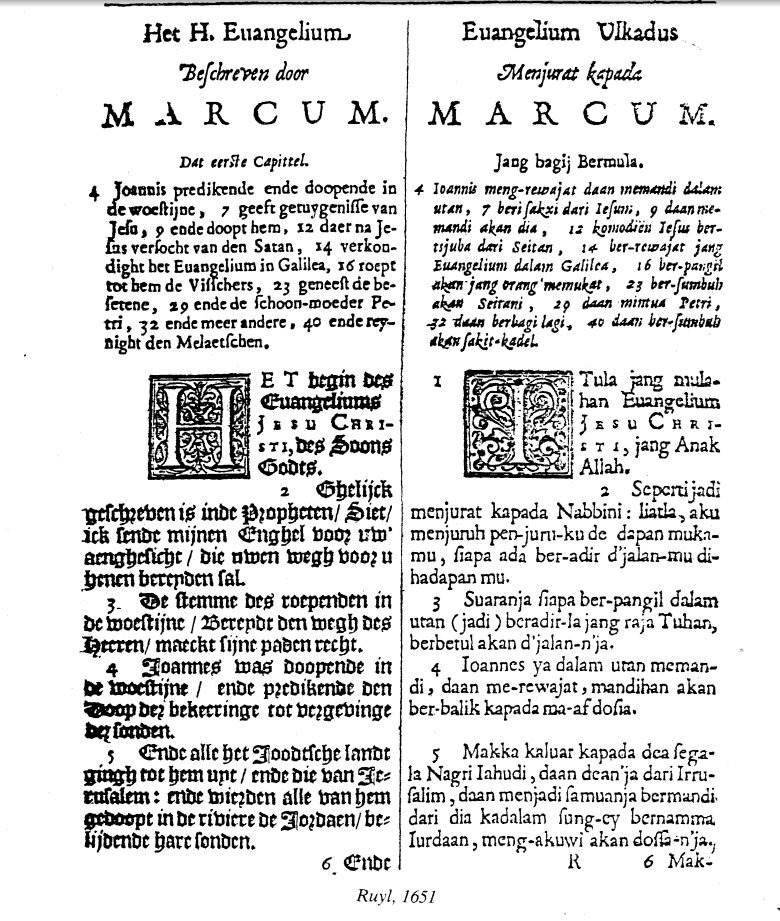 Image Above: Ruyls-Dutch-Malay-Bible 17C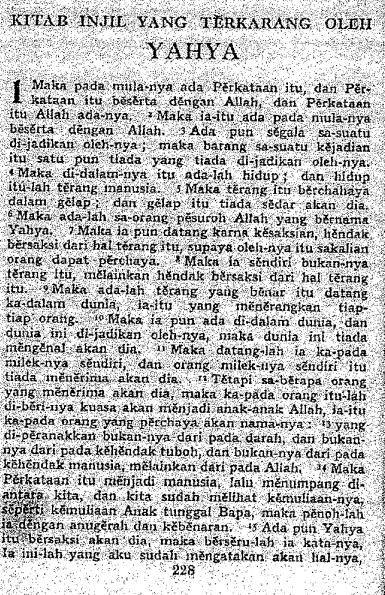 Image Above: Gospel of John Shellabear Bible Originally Printed 1912 (Image from 1949 reprint)
Recently, Concerned Lawyers for Justice (CLJ) argued that the Christian community should work closely with Dewan Bahasa & Pustaka (DBP) to correct purported errors in the current translation of the Malay Bible. Suggestions to improve existing translations of the Bible is in line with the ethos of the Christian enterprise of Bible translation which is an ongoing exercise undertaken by Bible societies all over the world.
However, CLJ's proposal to allow DBP to prepare an authoritative translation of the Malay Bible is unacceptable. The reason is because given the terms and conditions for DBP's involvement, the proposal amounts to an illegitimate restriction of religious freedom and infringement of the autonomy of the institutions of the Christian community. It is a violation of the integrity of Christian faith as it will lead to an imposition of Islamic religious beliefs on its sacred Bible. Continue reading "DBP Translating the Malay Bible? CLJ Needs to Get the Historical Facts Right!"