DOING THE RIGHT THING: A PRACTICAL GUIDE ON LEGAL MATTERS FOR CHURCHES IN MALAYSIA. 2nd. edition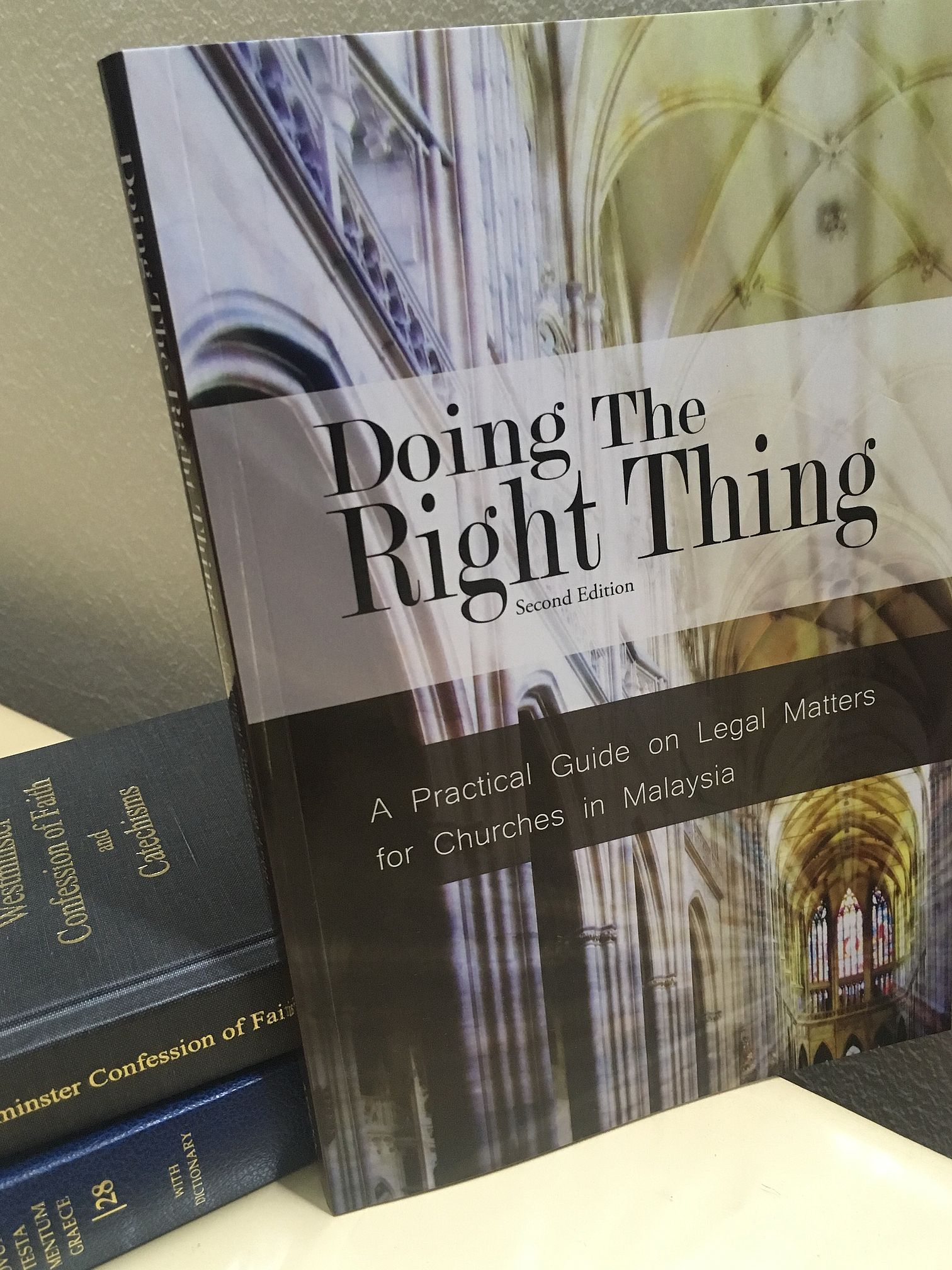 165 pages, 9" x  6" x 0.5".
ISBN: 9789834181710
Contents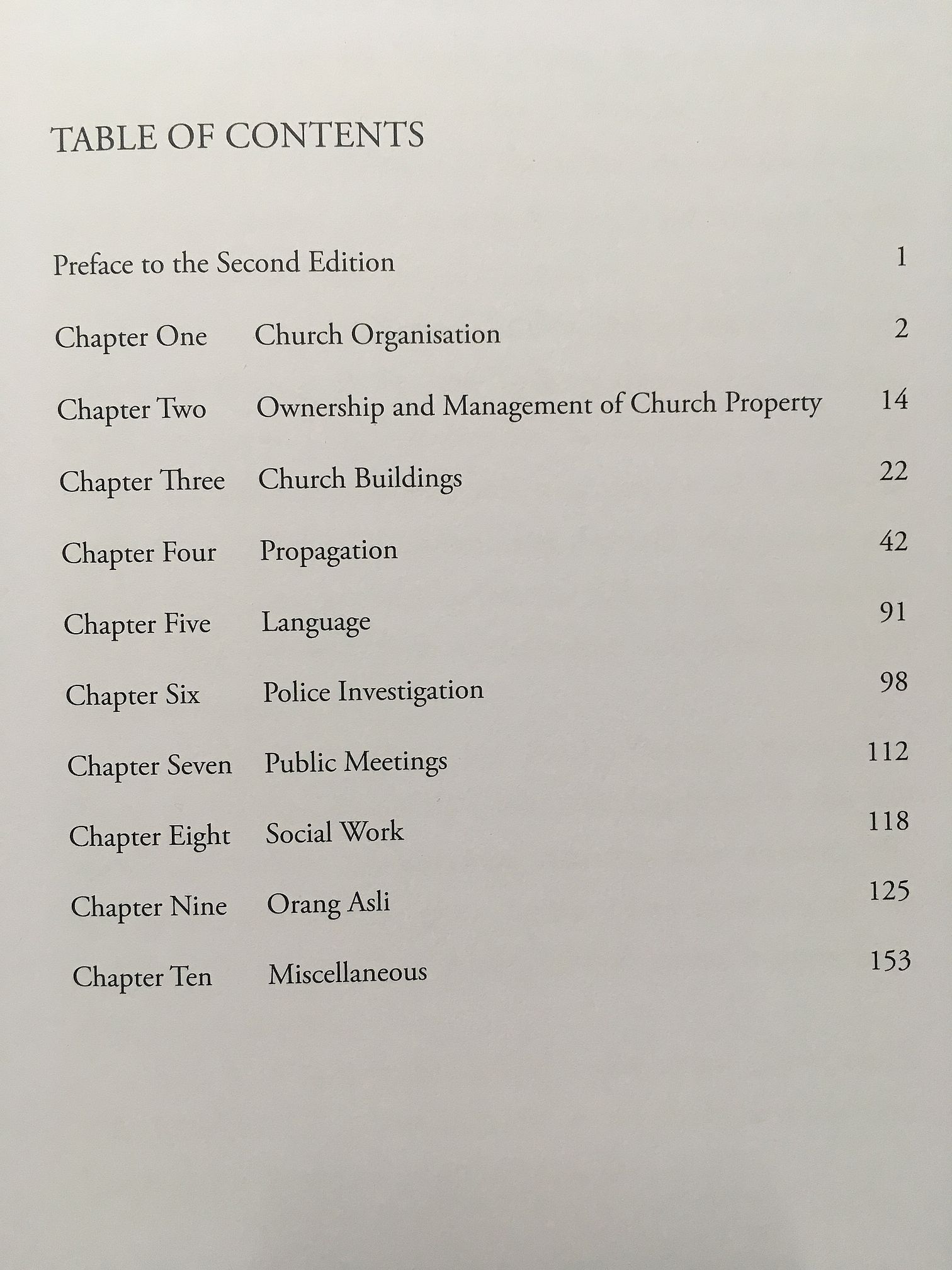 Appendices 1: On Restrictions on Propagation of Non-Islamic Religions and Enactments in Malaysia.
Appendix 2: Islamic Law Enactments in All States.
Appendices - Enactments on Restrictions on Propagation and Islamic Law Enactments

This book is the product of a faith-funded project. The book is given for any donation of a minimum of RM 20. This is much lower than its potential market price of RM 35. The book is available at Kairos office.
Postage charge for mail orders Peninsular & East Malaysia:
Shipping charges for West Malaysia.
1 book – RM 4.50
2 – 3 books – RM 6.00
4 – 5 books – RM 8.00
Shipping charges for East Malaysia.
1 book – RM 8.00
2 – 3 books – RM 11.00
4 – 5 books – RM 18.00
All donations & shipping charges should be paid directly via online banking or ATM to Kairos Research Centre Sdn. Bhd. Maybank account:  512231649238
Send your an image of your receipt to kairosmalaysia@gmail.com. Include your mailing address. The books will be shipped to you after Kairos Research Centre Sdn. Bhd. has received confirmation of payment of donation and postage charge.
SAMPLE FROM CHAPTER ONE: CHURCH ORGANIZATION
Question: What is the legal or constitutional status of a church in Malaysia?
DRT 2e Chapter 1- Church Organization Sample