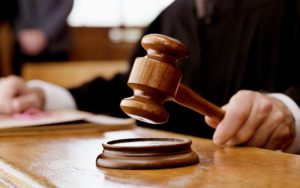 Free Malaysia Today 21 Feb 2022
PUTRAJAYA: A nine-member bench of the Federal Court today unanimously declared that it is unconstitutional for the Selangor legislative assembly to pass a provision to confer judicial review power to the Shariah High Court in the state.
Chief Justice Tengku Maimun Tuan Mat said Section 66A of the Administration of the Religion of Islam (State of Selangor) Enactment 2003, as it stands, is also unconstitutional.
"I find Section 66A, as it stands, is unconstitutional and void as it is a provision the legislative assembly has no power to make," she said of the unanimous ruling.
As such, she said, the petition filed by SIS Forum Malaysia is allowed and the declaration is granted, pursuant to the Courts of Judicature Act.
SIS filed the application in the Federal Court on Jan 21, 2020 after the High Court in Kuala Lumpur dismissed its judicial review application against the Selangor religious authority's fatwa labelling the group "deviant". Continue reading "Judicial review power for Selangor Shariah High Court 'unconstitutional'"