An interview with Brian Collins, author of Scripture, Hermeneutics, and Theology: Evaluating Theological Interpretation of Scripture. Greenville, SC: Exegesis & Theology, 2012.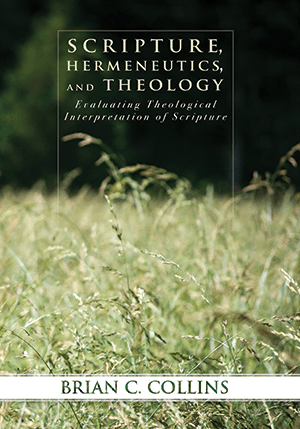 You may download a free PDF of the book HERE (a whopping 448MB).
Highlights from the interview. LINK
Modern Historical Critical Methods Renders the Bible Irrelevant
Collins cites Don Carson, "Historical critical methods that are "anti-supernatural" and "determined by post-Enlightenment assumptions about the nature of history" do render the Bible irrelevant. Notably, that is what those methods were designed to do. In short, modern historical criticism has failed in its promise of objective interpretation while also rendering the Bible irrelevant. Theological interpretation of Scripture must integrate exegesis and theology to regain the relevance of Scripture today.
To regain an interpretative method that respects the authority of Scripture and its relevance, Collin begins with A.N.S Lane's historical survey of the major views on Scripture and tradition in church history. Continue reading "Evaluating Theological Interpretation of Scripture"