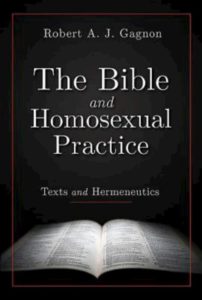 You can view the one hour video at:
The Bible and Homosexuality
Outline of Talk

A. Getting the Facts Right
– possible causes of homosexuality and homosexual life-style.
– Can homosexual change?
– What the bible says about homosexual practice.
B. Relevant Biblical Texts
– Matt. 19:1-6 – God's creation order of heterosexual marriage.
– Gen. 19:4-8; Jude 7 – Judgment on Sodom.
– Lev. 18:22; Lev. 20:13 – Homosexual practice as an abomination to the Lord.
– 1 Sam. 18 – Were David and Jonathan in a homosexual relationship?
– Rom. 1 – Homosexual practice is "contrary to nature" or disordered desire.
– 1 Cor. 6:9-10. Homosexual practice, along with other sexual sins condemned..
C. Affirmation
1. Sexual complementarity is good.
2. Marriage is good.
3. Sex is good – Sacramental reminder of the joys of first love.
4. Family Reproduction is good. Learning to love and give.
D. Final Challenge
– Fulfilment in Christ beyond sex.
– We seek humbly to share the wholeness found in God's grace that brings liberation and substantial healing to our brokenness.
Related Posts
Nashville Statement (2017): A Coalition For Biblical Sexuality