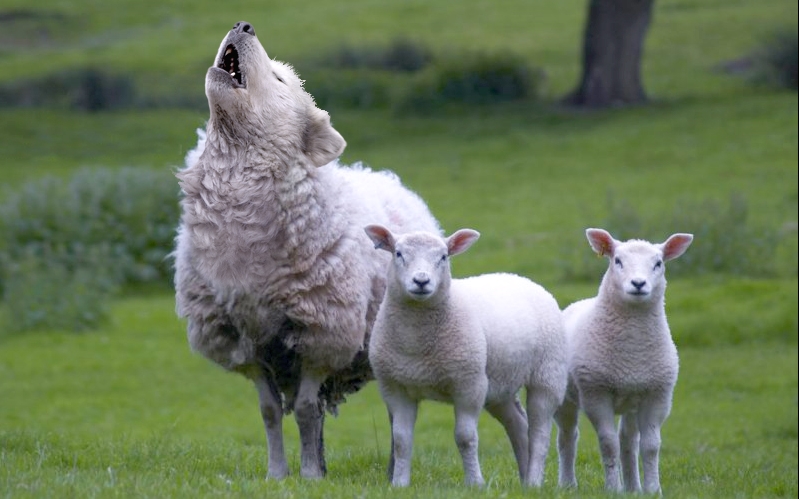 Dog-Thoughts as we enter into the Year of the Dog: Part 3

I feel a sense of ambivalence whenever I read Roger Olson. His expertise in historical theology is beyond doubt. He is an excellent communicator which is not often found among theologians. But I find him rather intemperate and lacking measured judgment in his polemics against Reformed theology.
Surprisingly, I find myself nodding my head in hearty agreement when I read Roger Olson's post on the subtle dangers of so-called 'progressive Christianity.' Surely, there must be truth when a Calvinist is in agreement with an Arminian! I invite my readers to ponder carefully some of Olson's observations on 'progressive Christianity' given below:
Nine Signals of Liberal Protestantism Disguised as "Progressive Christianity."
The first signal (of liberal Protestantism disguised as "progressive Christianity") is a disinterest, especially among Christian leaders (of congregations, denominations, and organizations) in doctrine. That's sometimes difficult to detect because progressive Christians (as I mean that here) often talk about doctrines but only as historical relics, not as living realities to be protected and defended (even if reinterpreted and translated for the sake of understanding).
The second signal is a distinct tendency to replace doctrines, in terms of importance for membership and leadership, with "kindness" and "inclusion" as well as "social justice"—usually for some newly discovered "oppressed group." Included in this tendency is a complete abandonment of church discipline especially as that relates to doctrinal accountability and sexual behavior (except for what is illegal).
A third signal is a determination, however, slow and subtle, to accommodate to trends within academic culture—regardless of their fitness with Scripture and tradition. In other words, the so-called "Wesleyan Quadrilateral" shifts beyond being an equilateral to being one in which reason (defined as what the American academy and its movers and shakers consider reasonable and normal) and experience (defined as what the American academy its movers and shakers consider normal and acceptable) dominate Scripture and tradition. Something to listen for is this now common saying in progressive Christianity circles: "Who cares what Paul said? I follow Jesus."
A fourth signal is an elevation of inclusiveness to a virtue bar none (or "par none") within the church, denomination, and/or Christian organization. Of course, "inclusiveness" is never complete; persons perceived to be "discriminatory" in any manner (language, behavior, sentiment) are marginalized if not ostracized.
A fifth signal is the abandonment of the "language of Zion" by which I mean traditional Christian concepts such as "sin," "repentance," "salvation," "return of Christ," and, yes, "judgment of God." These are replaced by concepts such as "Kingdom of God" or "city of God"—interpreted as a condition of social justice including inclusion of all people equally without judgment (except discriminatory or perceived intolerance).
A sixth signal is implicit universalism—a complete abandonment of any mention of hell—except perhaps as a code word for misery in this life usually described as oppression—both the oppressed and the oppressors are in a living "hell" from which they need deliverance through social transformation which often includes social engineering via politically correct language.
A seventh signal is the way in which the Bible is described—not as a supernaturally inspired and unique message from God, possessing final authority for faith and practice—but as "our sacred stories"—different in degree but not in kind from other great and inspiring writings.
An eighth signal is the complete abandonment of belief in the supernatural together with a strong emphasis on the immanence of God in all people. The "imago dei" gets reinterpreted as a presence of God in every human person. Together with this comes a tendency to horizontalize Christian recognition of God's presence—as totally within historical movements for justice and completely within the "face of the other"—especially the weak, the vulnerable and the marginalized.
Finally, a ninth signal is the adoption of hostile language about groups of human beings who dare to defend traditional values. They are often lumped together with racists, bigots, oppressors, "fundamentalists," and even "red necks" solely because they hold to traditional "family values" or express the opinion that too much is changing too fast in terms of what is acceptable within the church and society.
As in fundamentalism, within many progressive Christian circles an echo chamber develops. In this one, though, those "out of touch" with the latest trends in sociology, social work, education, journalism and the social sciences in general are effectively silenced. There develops a "fundamentalism of the left" that is not really inclusive at all.
Question: Do we still need sheep dogs to guard God's flock?
Source: What Is "Progressive Christianity" and Why Should You Beware of It?
Related Post: The Concept of Heresy Arises from the Fellowship of the Church and not from a Lack of Love (Dietrich Bonhoeffer)