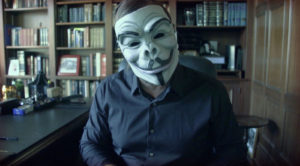 I see a World in a grain of sand,
And a Heaven in a wild flower
William Blake
Time for Science Uprising
Scientists like Stephen Hawking, Richard Dawkins, Daniel Dennett and Lawrence Kraus claim that the existence of God has been discredited by new discoveries of modern science. To them, contemporary cosmology, evolution and neuroscience have demonstrated conclusively that the universe spontaneously emerged from a quantum vacuum and that human beings are nothing more than evolving complex bio-chemical machines. The idea of God is unnecessary and irrelevant to our quest for knowledge and understanding of humanity and the universe.
Such atheistic claims are not surprising since these scientists espouse a form of scientific naturalism or "scientism" – the view that all phenomena are fundamentally physical. Since all events (including the mental realm of human beings) are due to physical causes, scientific investigation must be restricted to what is physically observable and measurable. Continue reading "Science Uprising and Beyond"