Repost 29/04/2017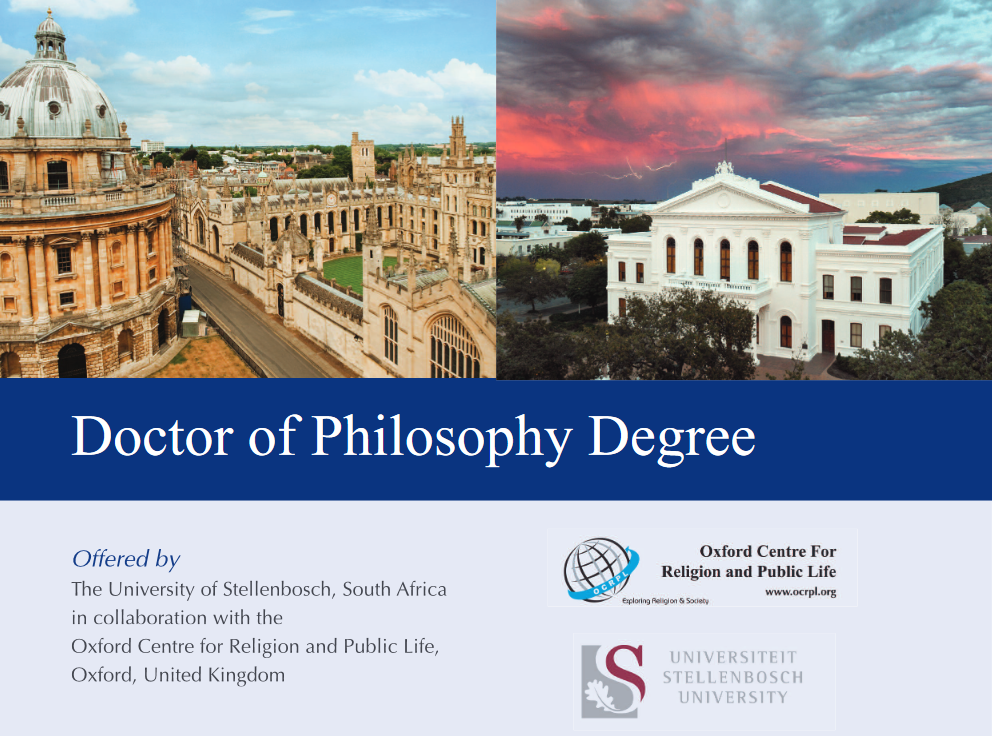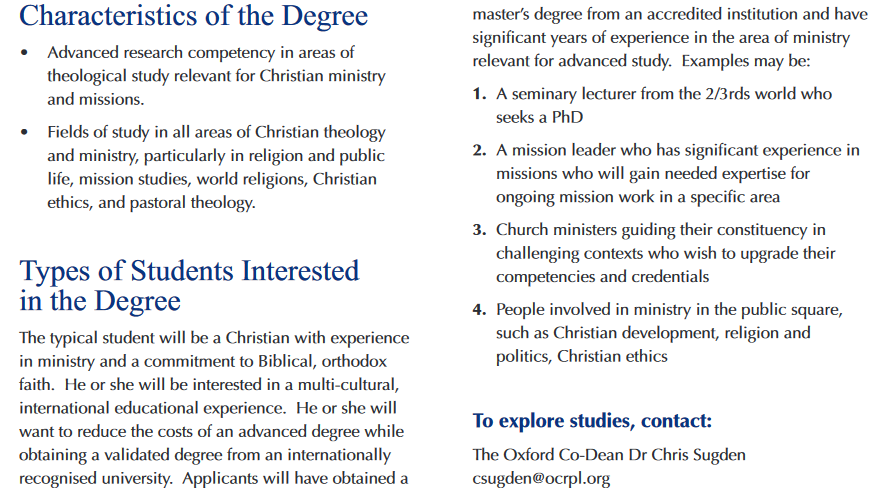 Many effective and proven leaders in growing churches of the 2/3rds world are unable to take time off to pursue higher academic degrees because they occupy vital ministry positions in the field. If you are one of these leaders, you may be interested in and wish to take note of a new doctoral program offered by the University of Stellenbosch, South Africa, in collaboration with the Oxford Centre for Religion and Public Life,UK.
This program allows you to pursue your academic degree without needing to take extended leave from your leadership/ministry position as the program typically requires a total residency of only 4 months spread over a period of 4-5 years. Effectively this works like a part-time study program.
** Best of all, part-scholarship is available.
Complete program details are available in the attached brochure:
Philosophy Degree Brochure

Official websites: