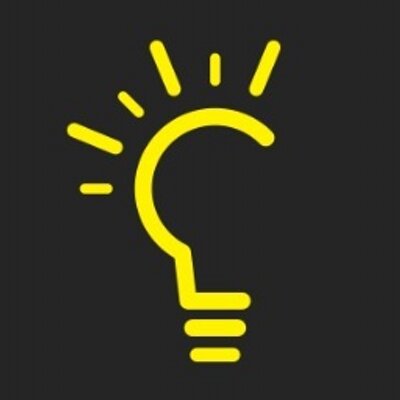 I have been struck by a startling epiphany – I need to surrender all my grudges against Prime Minister Mahathir Mohamad (MM) to God. Judgment belongs to God (who thankfully, is also a God of mercies). My present job is to forgive MM and pray for his welfare.
What a great contrast to my former animosity towards MM as he was implementing policies that discriminated against the minority communities, and coopting and corrupting our democratic institutions. Alas, I yielded to temptation and began to harbored wicked thoughts for him. The wicked thoughts may not be as shocking as the "Cursing Psalms", but admittedly they were in that direction [Gasp! I repent]. Thankfully, I only "harbored" those thoughts as I never got down actually to pray for them to happen, but the thoughts were bad enough – Oh, wicked thoughts, how miserable was thy omnipresence. By God's grace, I now confess and repent.
The epiphany gently but firmly nudges me to go beyond forgiving MM for his past deeds and instead pray for MM for the sake of the nation and the welfare our future generations. I pray for his good health, wisdom and righteousness. Good health, because I don't expect him to live as long as Moses, much less Methuselah; Wisdom because it is a herculean task to restore the damaged economy and the democratic institutions that have been infected by religious and racial sectarianism. Righteousness, because much as I am delighted by the wit and winsomeness of MM in his press conferences, I am mindful that we are all too human, with all our human foibles and fallenness. People often are good-nature and rally around noble social causes, but they can change and cross over to the "dark side" when they sit in positions of power. We are told that even Jedi Knights are vulnerable to this moral fragility. We have seen with our own eyes that even good Christians can become intolerant, especially if they hold office for too long. "Therefore let anyone who thinks that he stands take heed lest he fall (1 Cor. 10:12).
I would like to think that MM is not likely to misuse his power this time. He knows (with hindsight and old-age mellowness) he was the one who started the mess. He has been given a second chance to redeem himself and the nation. At his age, he does not need to prove himself in such a way that leads to reckless and harmful judgments – a malady of younger leaders. He knows he doesn't have much time left before he sees his Creator. Undoubtedly, he will do his best to restore the economy and democratic institutions of our country. We should give him the benefit of doubt. He deserves our goodwill, well wishes and indeed our prayers.
Added on 12 May 2018
Might as well include what I shared in a private chat group at 10.48 am on 𝐓𝐡𝐮𝐫𝐬𝐝𝐚𝐲 𝟏𝟎 𝐌𝐚𝐲:
𝐐𝐮𝐨 𝐕𝐚𝐝𝐢𝐬? – 𝐇𝐨𝐰 𝐭𝐨 𝐦𝐨𝐯𝐞 𝐟𝐫𝐨𝐦 "𝐔𝐧𝐢𝐭𝐞𝐝 𝐀𝐠𝐚𝐢𝐧𝐬𝐭 𝐍𝐚𝐣𝐢𝐛" 𝐭𝐨 "𝐔𝐧𝐢𝐭𝐞𝐝 𝐟𝐨𝐫 𝐚𝐥𝐥 𝐌𝐚𝐥𝐚𝐲𝐬𝐢𝐚𝐧𝐬"
Everybody is ecstatic, but some questions keep swirling in the mind of this amateur (me) who has lost touch with local politics for some time:
1) Rightly so, Pakatan Harapan (PH) should be magnanimous in victory, but how to right the wrongs done?
2) Wither the Malay agenda?
3) How to address the huge financial liabilities left by Najib?
4) No real change unless election victory is followed by institutional-structural reforms.
Perhaps too soon to ask such big questions as this would spoil the celebration?
Encouraged by MM's constant refrain that the new government will restore the rule of law & focus on restoring the economy. A good benchmark of MM's commitment to his electoral promises is the decisive action in getting Anwar Ibrahim released and pardoned by the Agong asap.
We look forward to seeing good progress as PH sets out to achieved its "10 promises of reform in the first 100 days."
Pakatan Harapan Releases First 100 Days Fiscal Reforms
10 Promises in 100 days: Pakatan Harapan's Countdown Timer Starts Now