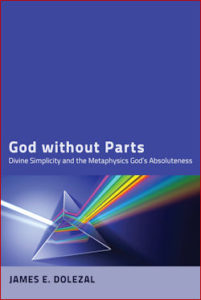 Divine Simplicity and Immutability of God
With readings from Stephen Charnock van Mastricht and Herman Bavinck
Simplicity is the perfection of God that excludes any physical or metaphysical composition in the being of God. God is not made up of more basic parts for this would mean that God's existence is contingent or dependent on something more basic than him. There is nothing in God that is not God. God is maximal perfection and goodness. God has no potentiality so that he can become something more than he is. The simplicity of God entails his immutability. Therefore, God is identical with his existence and essence.
The Reformed theologian Stephen Charnock explains simplicity in terms of God's supreme existence:
God is the most simple being; for that which is first in nature, having nothing beyond it, cannot by any means be thought to be compounded; for whatsoever is so, depends upon the parts whereof it is compounded, and so is not the first being: now God being infinitely simple, hath nothing in himself which is not himself, and therefore cannot will any change in himself, he being his own essence and existence. [Stephen Charnock, Discourse on the Existence and Attributes of God (Baker, 1996, reprint of Carter & Brother, 1953 edition), p. 333]
Continue reading "The Immutable God Who Cares. Part 3 – Divine Simplicity & Immutability of God"