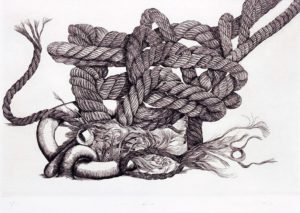 𝕾𝖔𝖒𝖊 𝖙𝖍𝖊𝖔𝖗𝖎𝖊𝖘 𝖆𝖗𝖊 𝖘𝖕𝖑𝖊𝖓𝖉𝖎𝖉 𝖆𝖓𝖉 𝖘𝖔𝖕𝖍𝖎𝖘𝖙𝖎𝖈𝖆𝖙𝖊𝖉 𝖇𝖚𝖙 𝖘𝖔 𝖔𝖇𝖛𝖎𝖔𝖚𝖘𝖑𝖞 𝖔𝖚𝖙 𝖔𝖋 𝖙𝖔𝖚𝖈𝖍 𝖜𝖎𝖙𝖍 𝖗𝖊𝖆𝖑𝖎𝖙𝖞 𝖙𝖍𝖆𝖙 𝖔𝖓𝖑𝖞 𝖈𝖑𝖊𝖛𝖊𝖗 𝖕𝖊𝖔𝖕𝖑𝖊 𝖈𝖆𝖓 𝖇𝖊𝖑𝖎𝖊𝖛𝖊 𝖎𝖓 𝖙𝖍𝖊𝖒. "𝕿𝖍𝖊 𝖊𝖞𝖊 𝖔𝖋 𝖙𝖍𝖊 𝖜𝖎𝖘𝖊 𝖒𝖆𝖓 𝖘𝖊𝖊𝖘 𝖜𝖍𝖆𝖙 𝖎𝖘 𝖙𝖍𝖊𝖗𝖊, 𝖇𝖚𝖙 𝖙𝖍𝖊 𝖒𝖎𝖓𝖉 𝖔𝖋 𝖙𝖍𝖊 𝖈𝖔𝖓𝖈𝖊𝖎𝖙𝖊𝖉 𝖈𝖔𝖒𝖕𝖔𝖘𝖊𝖘 𝖍𝖞𝖕𝖔𝖙𝖍𝖊𝖘𝖊𝖘." 𝕵𝖔𝖍𝖆𝖓𝖓 𝕿𝖔𝖇𝖎𝖆𝖘 𝕭𝖊𝖈𝖐 (𝟏𝟖𝟎𝟒-𝟏𝟖𝟕𝟖)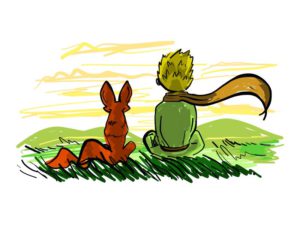 "Love must first open the door of the heart so that it may be persuaded of the truth of God's grace and glory."
Mine is just a feeble echo of a much wiser, spirited & courageous man – "It is only with the heart that one can see rightly; what is essential is invisible to the eye." ― Antoine de Saint-Exupéry, 𝑻𝒉𝒆 𝑳𝒊𝒕𝒕𝒍𝒆 𝑷𝒓𝒊𝒏𝒄𝒆
A Prayer from Augustine
'You are great, Lord, and highly to be praised (Ps. 47: 2): great is your power and your wisdom is immeasurable' (Ps. 146:5). Man, a little piece of your creation, desires to praise you, a human being 'bearing his mortality with him' (2 Cor. 4: 10), carrying with him the witness of his sin and the witness that you 'resist the proud' (1 Pet. 5:5). Nevertheless, to praise you is the desire of man, a little piece of your creation. You stir man to take pleasure in praising you, because you have made us for yourself, and our heart is restless until it rests in you.
Who will enable me to find rest in you? Who will grant me that you come to my heart and intoxicate it, so that I forget my evils and embrace my one and only good, yourself? What are you to me? Have mercy so that I may find words. What am I to you that you command me to love you, and that, if I fail to love you, you are angry with me and threaten me with vast miseries? If I do not love you, is that but a little misery? What a wretch I am! In your mercies, Lord God, tell me what you are to me. 'Say to my soul, I am your salvation' (Ps. 34: 3). Speak to me so that I may hear. See the ears of my heart are before you, Lord. Open them and 'say to my soul, I am your salvation.' After that utterance I will run and lay hold on you. Do not hide your face from me (cf. Ps. 26: 9). Lest I die, let me die so that I may see it.
From St. Augustine, Confessions (Oxford UP, 1991), Book 1. 1, 5
*This post is a Retro from my Facebook (July 2019) which will be closed in due time.