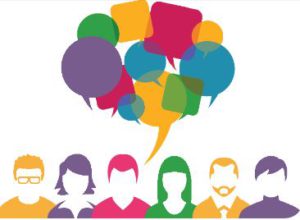 What is a symposium? It is 1) A conference or meeting to discuss a particular subject, or 2) A drinking party or convivial discussion, especially as held in ancient Greece after a banquet.
Date of Symposium: Saturday 11 Feb 2023
Venue: Petaling Jaya
Time: 9.00 am to 3.30 pm
I. Kairos Research Centre is convening two theological symposiums for the year 2023 (Feb 2023 and Sept 2023).
II. The symposium will discuss papers addressing issues in 1) Systematic Theology, 2) Biblical Studies, 3) Contemporary Issues and 4) Asian Church History and Mission.
The symposium will be held from 9.00 am to 3.30 pm on Saturday 11 Feb 2023. Five papers will be presented for discussion. Instead of a Greek banquet, there will be free coffee. Lunch will also be provided. Yes, there is still free lunch in today's world.
III. Calling for Papers
Kairos is calling for papers (2500-4000 words) to be presented at the symposium. Each paper writer-presenter will be given a small honorarium of RM 200.
IV. Anticipated number of participants: 30 + paper presenters and discussants. Younger writers and seminary students are much welcome.
V. Suggested topics for Kairos Theological Symposium Feb 2023
Given below are some sample topics. Other suggestions are welcome.
A. Systematic Theology
Sample topics:
Biblical revelation and inerrancy.
Open Theism and Classical Theism
Debates on the doctrine of Trinity.
Contemporary debates on atonement and soteriology.
Current debates on the doctrine of divine simplicity.
Theological reflection on the Nicene Creed or Chalcedonian Creed.
B. Biblical Studies
For the biblical inclined students – an exegetical paper from either the NT or OT.
Sample topics:
Interpretations of Rom. 5: 12-21; Heb. 6: 1-12.
Some aspects of Pauline Theology.
Some examples/aspects of Messianic Psalms or Wisdom Literature.
The Servant Messiah in the Book of Isaiah.
C. Public Theology and Contemporary Issues
Sample topics:
Biblical perspective on contemporary issues related to LGBT and sexual dysphoria.
Biblical critique of Hypergrace and Prosperity Theology.
Christian perspective on religious inclusivism/religious pluralism (example Clark Pinnock, John Hick, Paul Knitter, J. Dupuis, etc).
Analysis of a controversial topic in the relationship between science and Christianity.
Christian perspective on business ethics/social-economic policies.
D. Asian Church History and Mission
Sample topics:
Whither theological contextualization today?
Aspects of church history/mission in South East Asia.
VI. To Confirm Participation
If you are interested to present a paper at the Symposium please write to:
Dr. Ng Kam Weng at kairosmalaysia@gmail.com.
Deadline to confirm your participation in the February Symposium: 15 Oct. 2022.
Deadline for submission of papers: 15 Jan. 2023.