I have a confession: I used to look down at the piddling goat. It is too weak to pull a plough or give milk in abundance like the cow. It cannot serve as a beast of burden like the lowly donkey, the transporter par excellence for farmers and armies up till World War II. It is too small to give people a ride, much less match the magnificent horse bearing a conquering king. It is more than useless. It is a nuisance as it eats up anything, including the vegetables in the garden or even the lovely flowers left behind for our dearly departed at the cemetery.
No wonder many Chinese couples avoid having babies in the Year of the Goat. However, these couples may change their minds after watching National Geographic documentaries. They will be filled with admiration for the amazing feat (pun intended) of the surefooted and plucky goats frisking with abandon at the narrow edges of vertical cliffs.
And if only they could hear the heart beat or heart bleat of the goat.
The Prayer of the Goat.
Lord,
let me live as I will!
I need a little wild freedom,
a little giddiness of heart,
the strange taste of unknown flowers.
For whom else are Your mountains?
Your snow wind? These springs?
The sheep do not understand.
They graze and graze,
all of them, and always in the same direction,
and then eternally,
chew the cud of their insipid routine.
But I – I love to bound to the heart of it all
Your marvels,
leap Your chasms,
and, my mouth stuffed with intoxicating grasses,
quiver with an adventurer's delight
on the summit of the world!
Amen.
(From Prayers From the Ark by Carmen Bernos De Gasztold, (Penguin 1976)
You may be tempted to despise the humble goat. Poor goat! It is separated from the sheep and cast aside in the Day of Judgment (Matthew 25:31-46). But to suggest that this is the only fate for the goat would be to place an unwarranted limit to the use of a biblical metaphor. After all, the roaring lion is used both for the devil seeking to devour believers (1Peter 5:8), and the awesome majesty of the invincible Lion of Judah (Revelation 5:5). Indeed, Isaiah 11:6 prophesies that the young goat will lie with the leopard in God's new creation. Surely, there is room for hermeneutical heights for climbing goats!
Let us venture beyond the cozy sheep-pen to search for and taste the grace of God unbeknownst unless we climb to new heights in our upward path – to explore strange new worlds, to extend spiritual life and new Kingdom ventures, to boldly go(at) where no man has go(at) before.
A Blessed Year of the Goat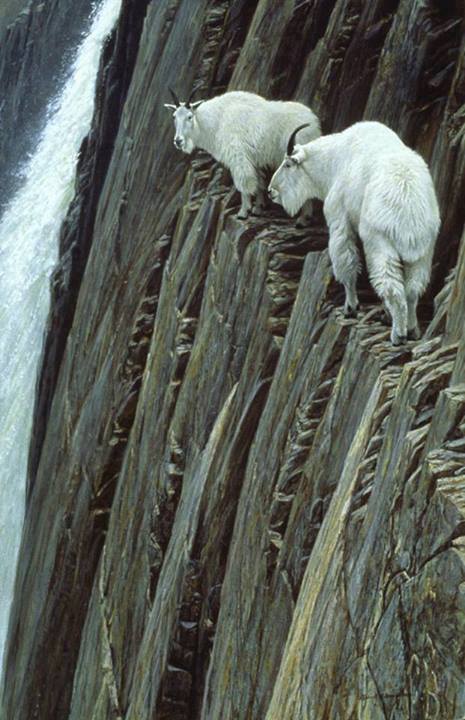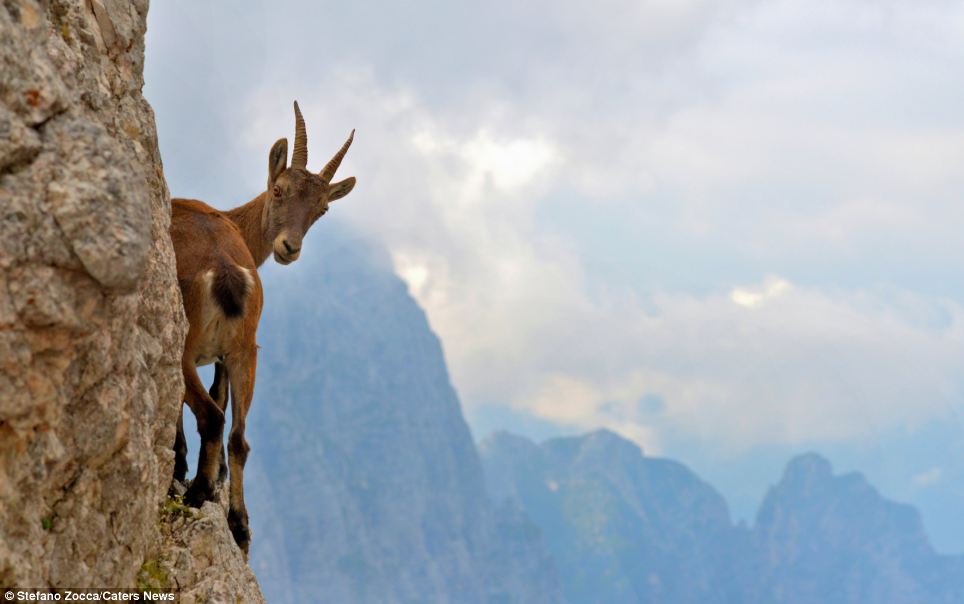 Related Posts:
A Live Dog is Better than a Dead Lion? (Ecclesiastes 9: 4) – Enjoying Life between Misery and Mystery