Cover Story – Shariah Law Has no Consequences on Non-Muslims? HUMBUG
For years the Islamic authorities have been assuring non-Muslims that they will not be affected by Shariah law as it deals only with Muslims. I used to be sympathetic and replied, "it is honorable for anyone who wants to live faithfully to his religious tradition so long as he does not impose his religion onto others." However, despite all my effort to retain good will, I must sadly conclude that in the light of the track record of Islamic authorities who blatantly violate the rights of non-Muslims, I can only conclude that these Islamic authorities have been mendacious and any non-Muslim who continues to believe their hollow assurances have to be very naive – Read the post and let the evidence speak for itself. Case Closed.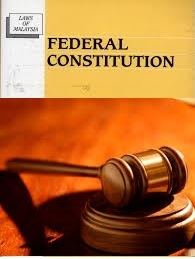 Freedom of Religion Under the Malaysia Agreement and the Federal Constitution1 

  Syariah Criminal Code Hudud Bill Kelantan – Summary

  Freedom of Religion after the Catholic Herald
PDF File   

Why Recent Court Judgments Which Restrict Religious Freedom May be Questioned.

PDF File: islamization-federal-constitution –
The Federal Constitution, Islamization and the Malaysian Legal Order

       Shariah Law has no Consequences on Non-Muslims? HUMBUG

PDF File: MCCBCHST OPEN LETTER TO MPs TO VOTE AGAINST HADI'S HUDUD BILL
Full Post: MCCBCHST OPEN LETTER TO MPs TO VOTE AGAINST HADI'S HUDUD BILL

     CFM Hudud Fact Sheet on Amendment to Act 355

      Jakim Was Established Without Constitutional or Legal Basis