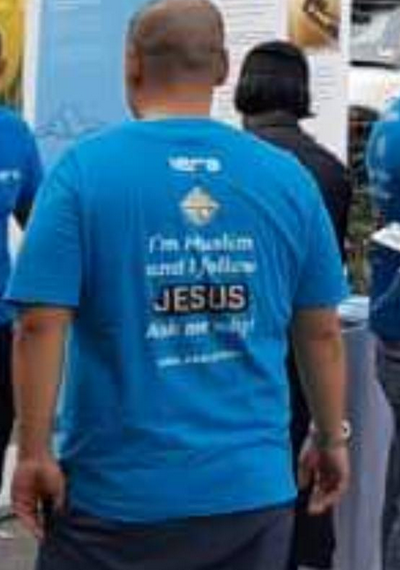 Recently, some Muslims were seen wearing T-shirts bearing an eye-catching caption, "I am a Muslim and I follow Jesus. Ask me why?" There were engaging street dawah near Jalan Bukit Bintang, Kuala Lumpur. To make good their claim, they handed out Qurans as well as the book, Jesus: Man, Messenger, Messiah written by Abu Zakariya.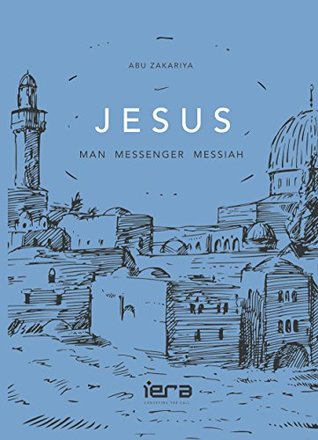 The book is published by IERA (Islamic Education and Research Academy, UK), an Islamic dawah group founded by Abdur Raheem Green. This street dawah is part of their missionary initiative which included an exhibition, "Jesus – Son of Mary Exhibition held on 26 Feb 2018 at the  Selangor Golf Club, Petaling Jaya.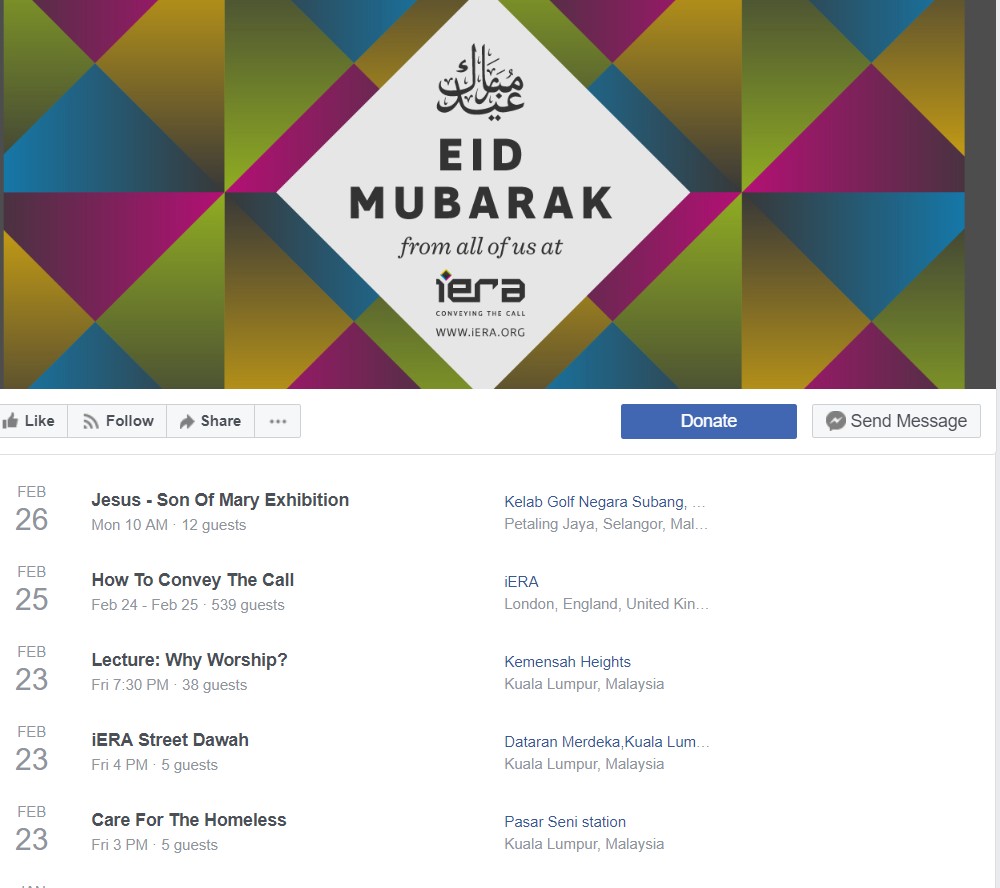 Given below is a link to their video showing one of their conversations with a Christian youth who seems to have difficulties answering their questions on the Trinity and Jesus' divinity.
https://youtu.be/efodapHLoqQ?t=3
To be honest, would the youth from your church have done any better? Sadly, the inability of Christians answering questions posed by Muslim dawah proselytizers is all too common. This is one of the troubling consequences when churches in the Klang Valley fail to ground the faith of younger Christians by giving systematic teaching on Bible and doctrine
Perhaps you can do better as a church leader? Let's see.
Let's take the caption "I am a Muslim and I follow Jesus. Ask me why?" at face value.  But for clarity, I would like to ask my Muslim friend, "Which Jesus are you following?" That is, "Is this the Jesus who as God's final and perfect revelation, lived a sinless life and died on the cross to save sinners from God's judgment, and whose resurrection from the dead gives irrefutable evidence that he is fully God and fully man?"
Whatever the eye-catching caption claims, we may conclude from the book that the Jesus of these dawah proselytizers is not the Jesus of the Bible. Put concretely, I would like to ask these dawah proselytizers, "You say you follow Jesus.  Well and enough. Do you accept him as Lord and savior from your sins and give worship due to him as one who is fully God and fully man? If your answer is no, I can only conclude that your claim to follow Jesus is disingenuous, if not deceptive."
For evidence of my conclusion, here are  some of the claims found in the book, Jesus: Man, Messenger, Messiah that contradict the clear teaching of the Bible.
1) Jesus preached and practiced the Law of Moses unlike Christians today who preach a salvation by faith without works. Jesus also preached pure monotheism which is contrary to the doctrine of Trinity.
2) Jesus is not the savior of the world. He is merely a prophet sent to the lost sheep of Israel.
3) The Bible cannot be the Word of God as it is full of contradictions and discrepancies.
4) The Gospel of Matthew invented many resurrections. In contrast, the Quran teaches the truth which is that Jesus was not crucified, much less resurrected. This claim is supposed to be confirmed by numerous first and second century Christian groups.
5) The Jewish followers of early Christianity or the Ebionites believed Jesus to be the Messiah but rejected his divinity. He was born human and was adopted son of God at his baptism. Jesus remained human and was not worshiped at all. Later Christianity believed in the deity of Jesus because of the corrupting influence of Paul who borrowed ideas from pagan Hellenistic religions. In short, Paul is not a faithful follower of Jesus but an inventor of a new religion.
6) The Bible itself prophesied that there will be a later prophet after Jesus. Who else is he but Muhammad?
Obviously, these claims pose a direct challenge to the truth claims of Christianity taught in the Bible and suggest that your Christian faith is futile since it is founded on falsehood.
You can easily be download the book from the internet. I would encourage Christian leaders to read the book and make sure that they know how to refute its dubious claims and protect their flock from these deceptive dawah proselytizers.
See also – Debunking Christianity in 5 mins? Debunking the Debunkers
Related Posts on Big Subjects
FAQ on Muslim Questions – Christian Answers (Updated)
Is Zakir Naik is too Stubborn to Understand Jesus' Claim to be God?
The Coherence of the Trinity
Greek Trinitarian Terms in the Early Church (Part 1)
Greek Trinitarian Terms in the Early Church (Part 2)
Answering Al-Ghazali Refutation of Jesus' Divinity Part 3. Biblical Evidence for the Divinity of Christ.
Answering al-Ghazali Refutation of Jesus' Divinity Part 4. The Coherence of the Incarnation
Historical Origin of Divine Christology Part 5. The Son from Pre-existence to the Consummation of Creation – Links to the earlier four parts are given at the end of the post